We are fully operational during COVID-19. Practicing safe distancing and ready for all your renovation needs.
X
Employing specialized tradespeople to help create your dream project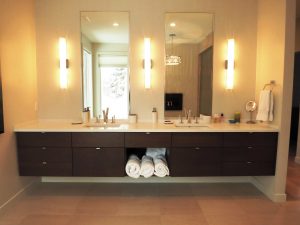 Refine Renovations is organized and run by a focused and experienced management team, led by James Belovich. Since his retirement from the military, James has focused on growing a company that delivers the best possible renovations to suit the needs of our customers. We take pleasure in working with our clients to create a change of space.
Our Team
Our expert team is what makes Refine Renovations unique. Not only do we have a full time staff of experienced tradespeople, each and every one of our projects in overseen by a civil engineer. Our staff has spent years working together, essentially becoming a work family to each other. Everyone who works at Refine takes pride in what they do. It's this pride that produces beautifully finished renovations.
Custom Cabinet Shop
Our custom cabinet shop allows our team to create beautiful custom cabinets, mouldings, and millwork with your choice of high quality materials and finishes. Combine this with our outstanding relationships with Edmonton's top hardware and home accessory suppliers and your options are almost limitless! Our expert cabinetmakers work with you to select a design that suits your needs and provides you with a functional yet unique space.